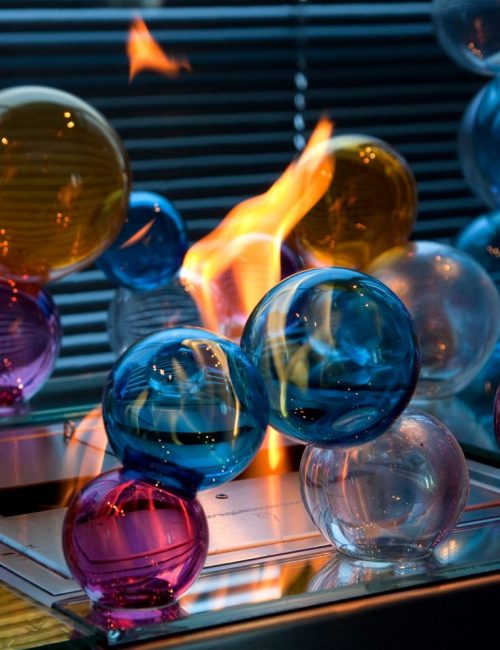 LittleWolf Gallery
Art, Light & Glass
A summer's eve; a cool breeze, and a moon risen… across where the sun shone.
Take a gander, a taste, a smell, a listen… Let the senses glisten… and howl at the moon.
Artwork
3 Dimension Art
LittleWolf Gallery is focused on American Studio Glass. LWG displays both functional and non-functional works, ranging from fine art to home or business embellishment.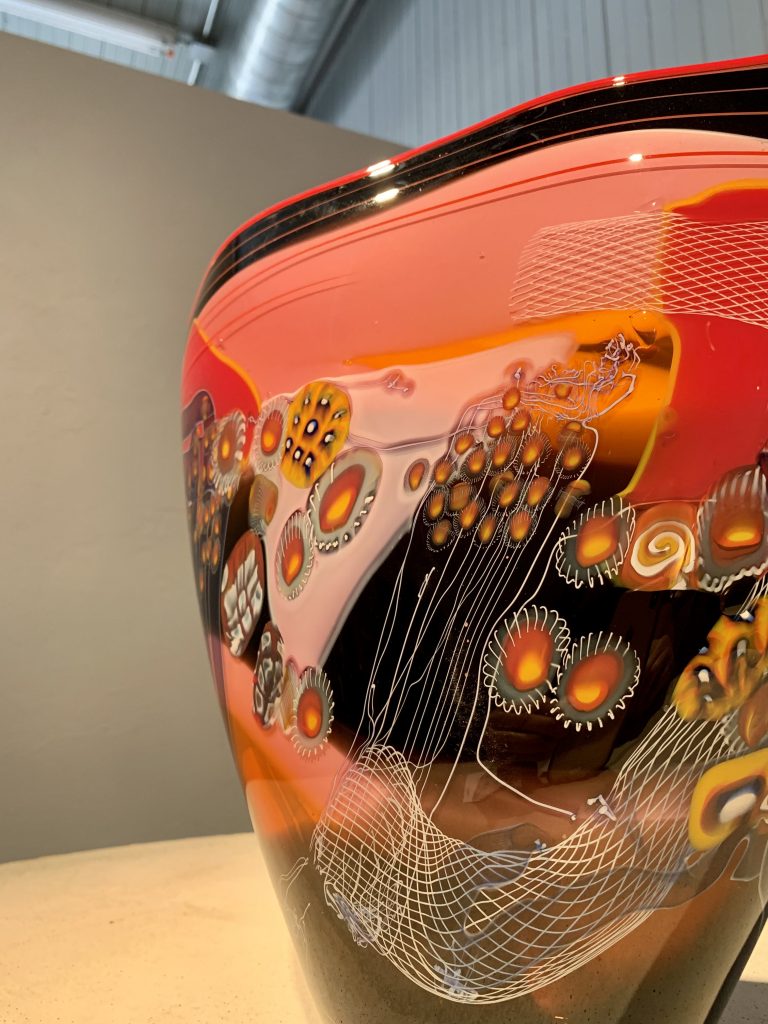 ---
Other Art
LWG also displays artwork from various complimentary artists. Mediums include wood craft (Wine racks, Cheese [charcuterie] Boards, etc), and local paintings.
Live Music

Singer Songwriter and Acoustic Performances
Featuring a 12 X 12 maple hard wood stage, LWG strives to make music a central part of it's experience. We don't typically offer cover music. Performers at LWG typically play their own music, which they wrote!
The kind of happenings might include Events, Open Mics for song writers, Recitals, and private jam sessions.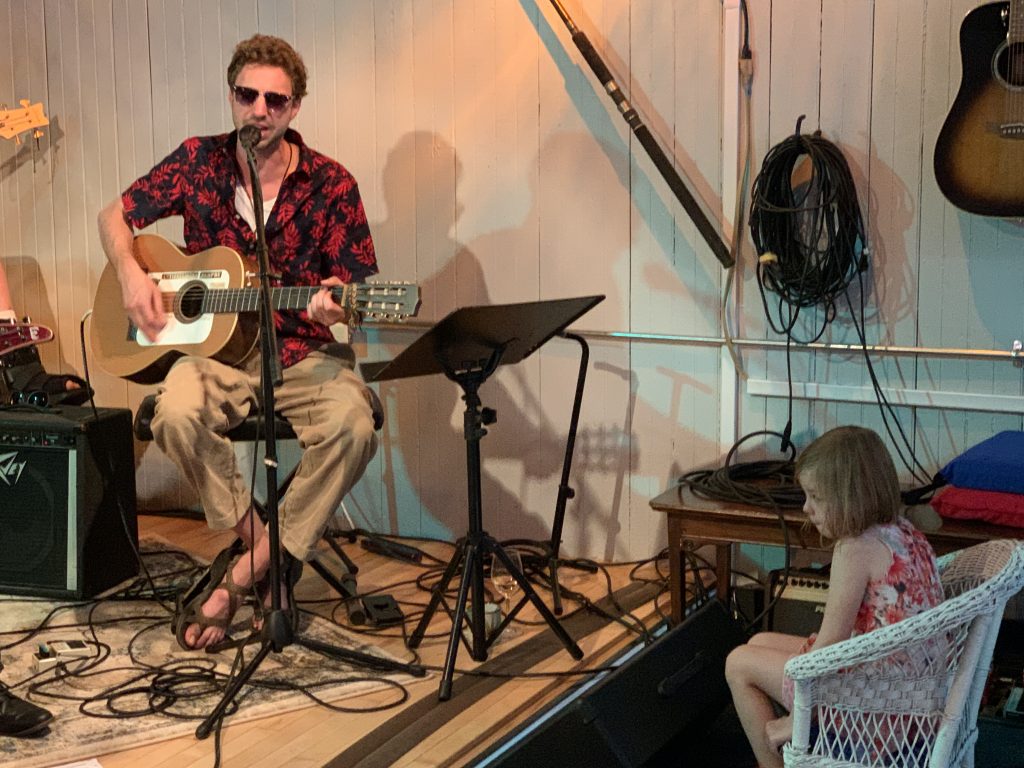 French Wine
Buy the bottle or glass!
LWG offers wine by the glass, mainly to compliment the gallery. However, visitors can shop for a bottle of wine to compliment their dinner at home as well!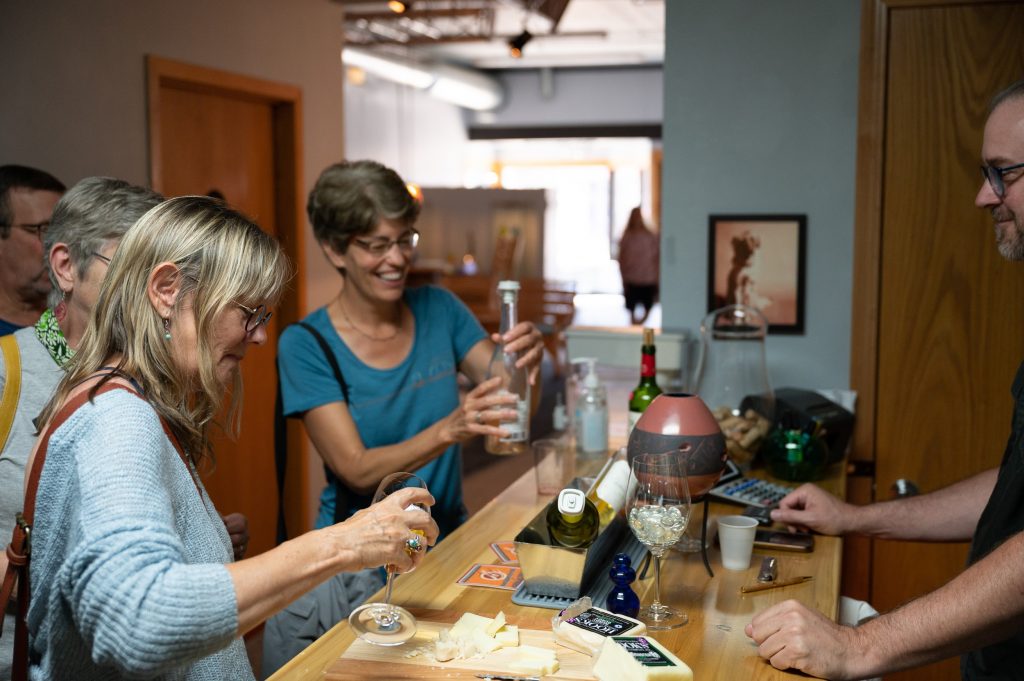 ---
Wine Club
LWG is taking feedback for a combination board game / wine club night. What's not to like.. a casual evening of wine and board games. Stop into LWG to sign up!
Craft Cheese
Eat in or carry out!
Similar to the wine, LWG offers cheese from Hook's Cheese Company, to compliment the gallery. LWG can provide you with a charcuterie board and knife with your purchase of cheese to enjoy in-house. Take your leftovers home!  Or, simply buy some cheese. They come in half-pound or 1 pound packages, depending on the style.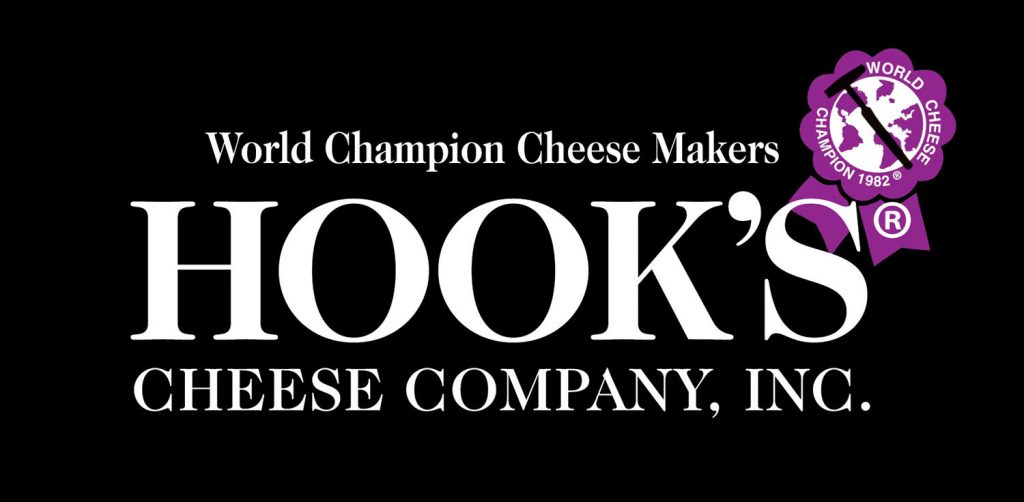 About
"LittleWolf Gallery was created to add to the Arts and Culture of the area. It strives to offer unique experiences, centered around glass art and music, via various shows and events. We also have a great selection of French Wine."– Donovan