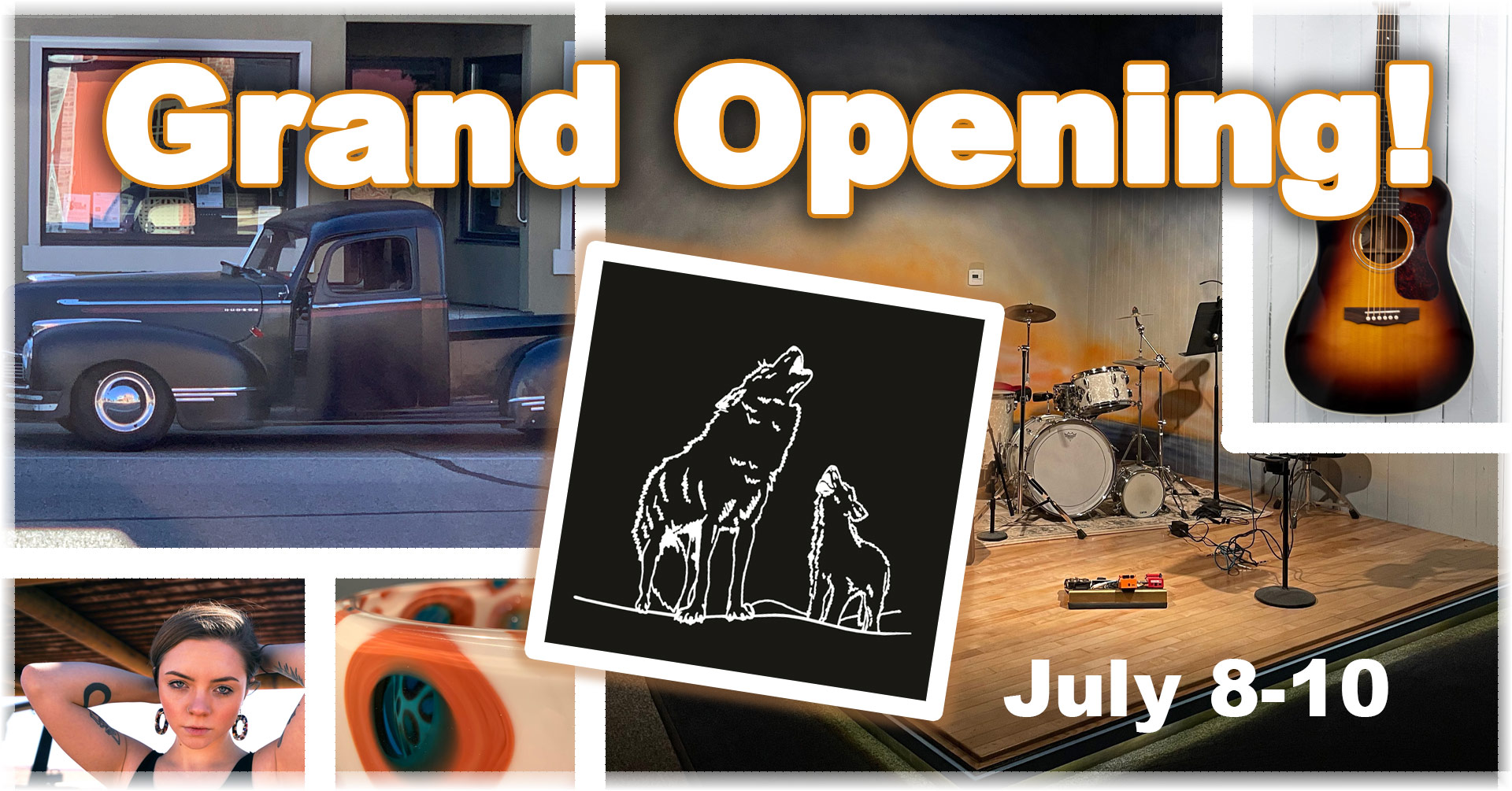 LittleWolf Gallery is focused on American Studio Glass, both artistic and functional. Come help us break in our new building and venture by Viewing Art, Listening to Music, Socializing, and Sipping French Wine and Tasting Wisconsin Cheese!
Iola will be a lively town mid-July. Our open-house coincides with the Iola Car Show which can draw over 100K visitors over 3 days. Car after classic car will be cruising the streets Thursday to Saturday. For parking, there is a newly remade lot right by LittleWolf (across from the Thirsty Perch).
LittleWolf Gallery will be hosting live music, maybe all three days, culminating with TAE on Saturday night! Stay tuned for more announcements regarding artists and music by visiting the artists and events links above.